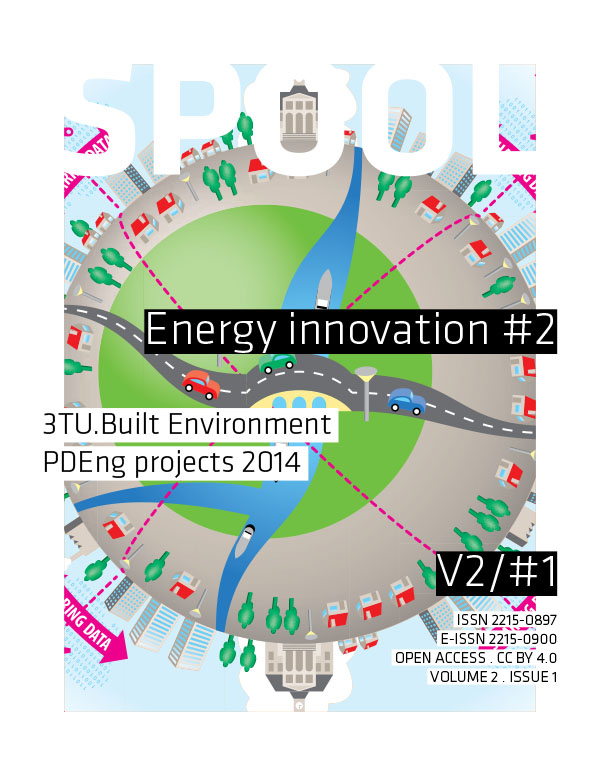 Thematic issue:
3TU.BOUW PDEng projects
Three Dutch Universities of Technology decided to collaborate as 3TU.Bouw Center of Excellence for the Built Environment. This issue of SPOOL is dedicated to the so-called PDEng projects that are related to the theme 'Energy and the Built Environment'. 
PDEng is a two-year track that leads to a professional doctoral degree in engineering. University graduates work during this time in close collaboration with the industry on an urgent and relevant topic.
5 projects / xx pages
E-ISSN 2215-0900
Issue editors
Ir. Siebe Bakker, bureaubakker Delft
Dr.ir. Frank van der Hoeven, TU Delft