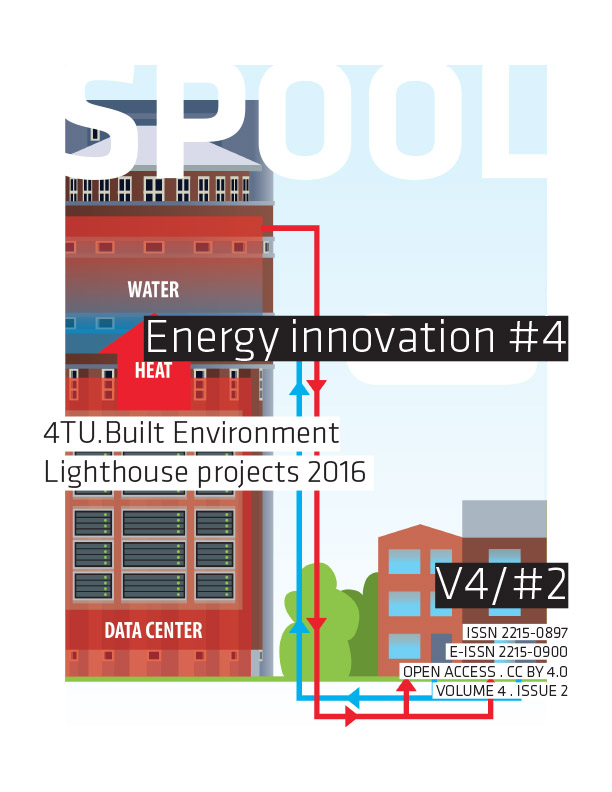 Thematic issue:
4TU.BOUW Lighthouse projects 2016
Four Dutch Universities of Technology decided to collaborate as 4TU.Bouw Center of Excellence for the Built Environment. This issue of SPOOL is dedicated to the so-called lighthouse projects that were selected based on the 4TU.BOUW Lighthouse call 2016.
'Lighthouse projects' aim at promoting and starting up imaginative research projects that are related to the theme 'Energy and the Built Environment', delivering tangible results like demo's, mock-ups, prototypes, test runs, lab environments and so on.
17 projects / 88 pages
E-ISSN 2215-0900
Issue editors
Ir. Siebe Bakker, bureaubakker Delft
Dr.ir. F.D. van der Hoeven, TU Delft