SPOOL is an open access journal for design in architecture and the built environment. SPOOL is peer-reviewed and indexed in Google Scholar and Scopus.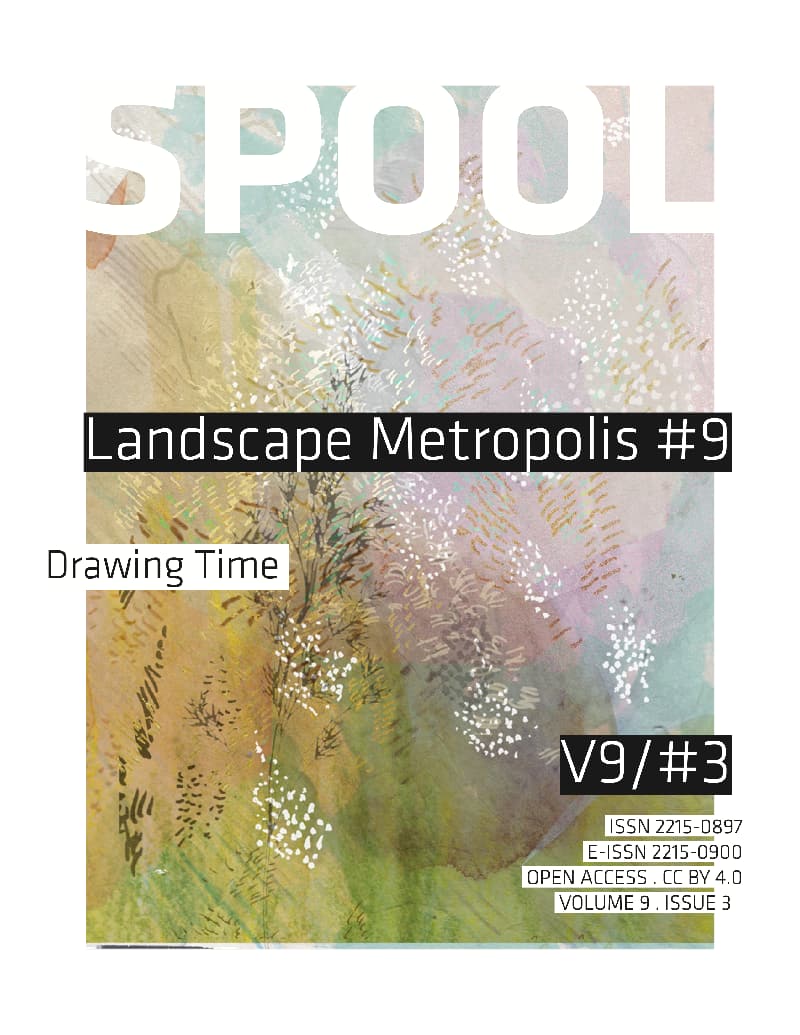 Drawing Time
8 articles / 128 pages
ISBN 978-90-832713-1-6
Issue editors
Dr. Ir. Saskia de Wit, TU Delft
Dr. Ir. Inge Bobbink, TU Delft
Dr. Noël van Dooren, AERES University of Applied Sciences
Editorial
This issue of Spool – 'Drawing Time' – departs from the observation that the metropolitan landscape is subject to time, in many ways. The metropolitan landscape, as it has been studied in Spool over the years, is conceived as the interrelation between urban, infrastructural, rural and natural formations: a dynamic, intertwined and layered urban-landscape structure. The urban condition is viewed from the perspective of the landscape as a permanent underlying substructure and as physical open space with its own spatial, compositional and perceptual characteristics. Time...