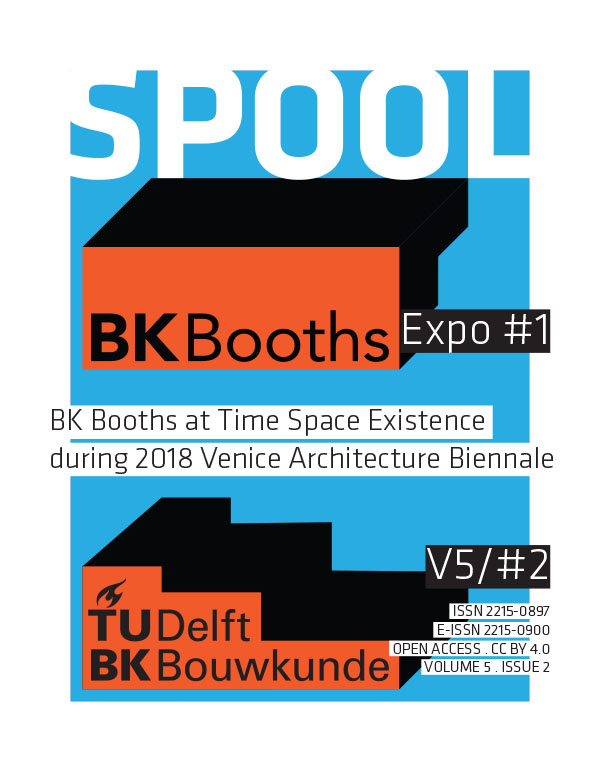 BK Booths at Time Space Existence during 2018 Venice Architecture Biennale
10 projects / 80 pages
E-ISSN 2215-0900
Issue editors
Dr.ir. Frank van der Hoeven, TU Delft
Inge Pit, communication manager, TU Delft
Editorial
The Netherlands has always had a lack of space and so using it well has always been a priority. Designing the built environment means allocating resources to maximise value – so it is natural that design plays an important role. The TU Delft is just the place where we ask the question, 'How can we do this even better?'

How can we reuse old building stock?
How should we react to our increasingly automated lives?
How does it work to live in a war-torn city?
How can we make climate-proof cities?
How can we create...